We've been crafting beautiful websites with technical excellence, launching stunning brands and paying exceptional attention to detail for years.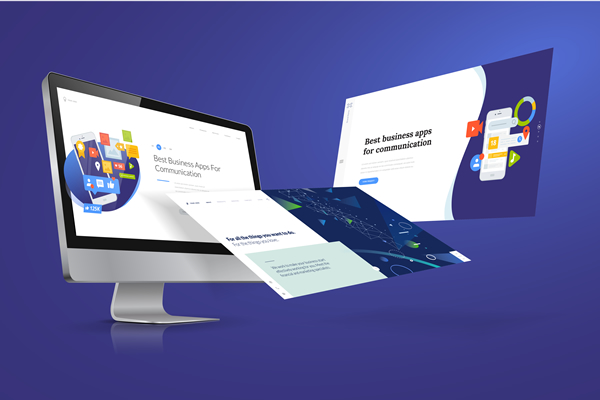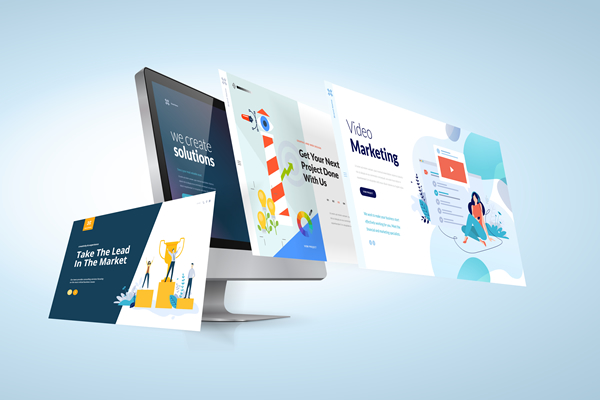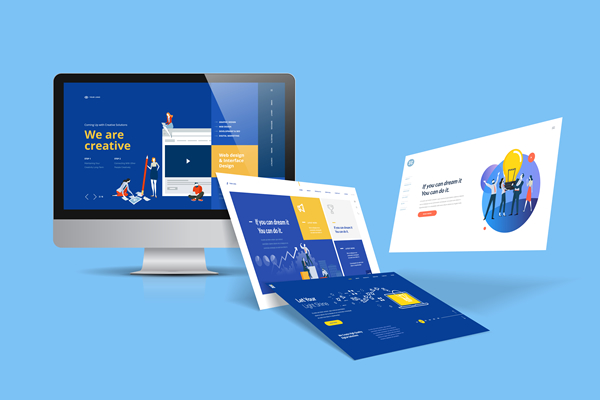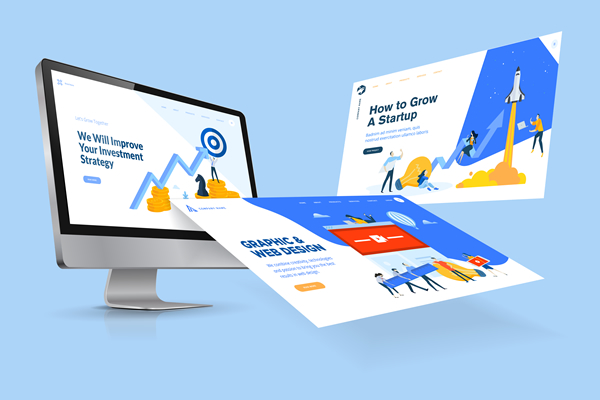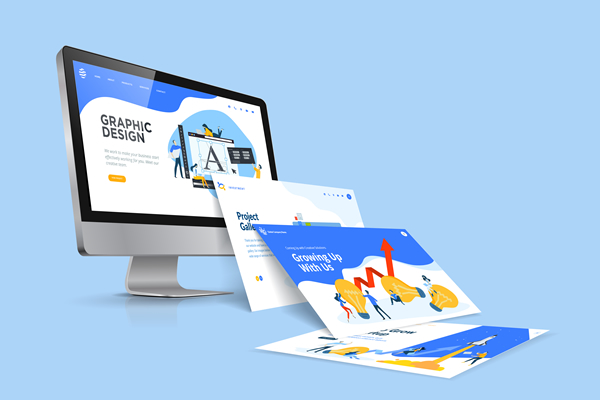 Website Development & Hosting
Being on the internet is no longer a subject of debate for businesses. A website is not only a global showcase but also a great communication tool that always markets the business 24/7 hence having a proper website is not a cost but an investment that will help acquaint you to communicate on your products or services, find new customers, develop sales, offer new services or increase customer loyalty.
At CyberDigitech, we are a team of web creators who are passionate about visually beautiful, pixel-perfect, functional, and easy-to-use websites that allow your business to shine. We carry more than just good coding skills and we integrate best web design practises and up-to-date web technologies to create great user experiences. Our friendly support consultants will handle all the necessary prerequisites of setting you up from initial domain registration and email setup to making sure your website is available online 24/7 via our various web hosting packages tailor made for your business size and digital demands. We love what we do and we hope you do! Our experience makes us stand out from the rest and your website is sure to look & feel absolutely gorgeous regardless of the device type or the screen size it is being viewed on. Our designs will automatically be adjusted to any resolution without you having to worry about creating versions for each of the displays. Check out our portfolio to see how our designs can help you create a website that will boost your brand awareness, generate business and give your customers a great digital experience.
" We are creative, ambitious and ready for challenges! We give wings to your business, and YOU decide where to fly! "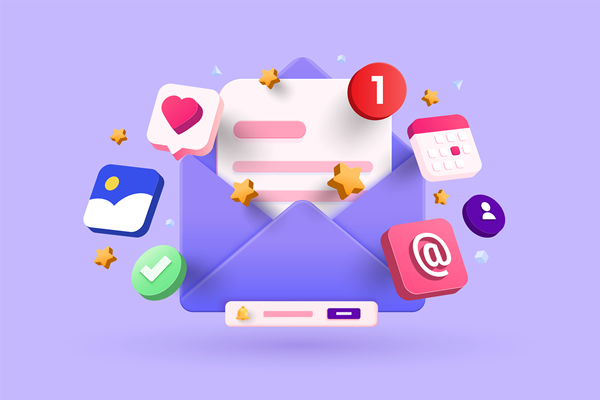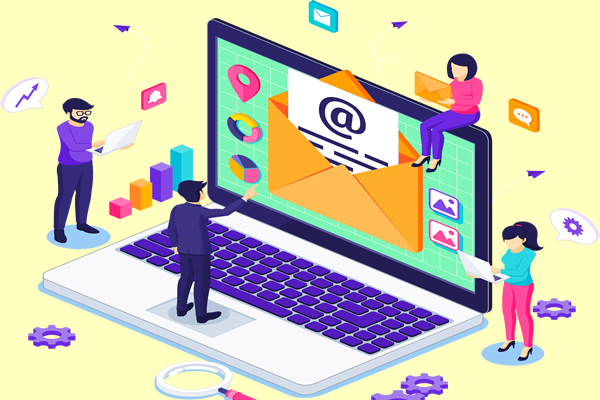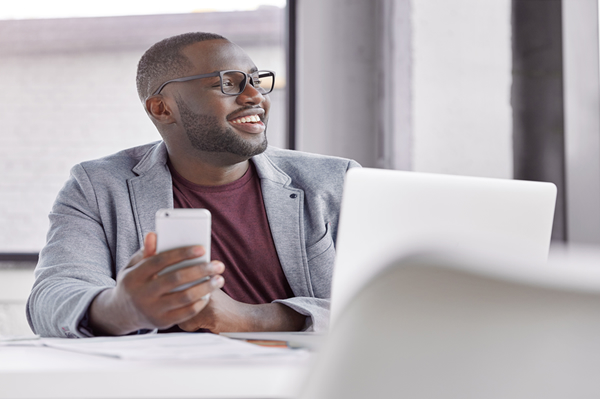 Email is also a key component of the modern workplace, as it allows users to better adapt their working habits to the digital world. Business email is a quick and quality means to communicate with clients, potential customers, suppliers, staff, your bank manager and industries the world over. A professional email address is the email address used for business communications, that is based on your custom domain. In other words, a professional email address is one that has your business name in it, in the form of a domain name. At CyberDigitech all our web customers are automatically setup for professional business emails with flexible package options available depending on organisations size and needs. Your emails stick with you 24/7 as we are able to set you up on your mobile devices and on your PCs or both depending on user preference.
It's almost impossible to do business these days without an email address. EVERY business needs to have a professional email address to keep up communication with clients, colleagues, and potential clientele. If you're looking to bring your business from an amateur to professional status, then you need to transition to a customized email address. EG: yourname@yourcompanyname.com – A customized email address can instantly improve the credibility of your business and portrays the image that you are well established in your industry. Customers tend to look for some type of legitimacy before agreeing to work with a company. Whether it be trusting them to complete a service, to care for their health, provide a product, or to give them advice, they need to see that the company is trustworthy. A professional email is mainly used to handle your business-related contacts. It's a way for your colleagues, associates, or clients to connect with you professionally, but an email address only becomes professional if it includes your domain. A domain name refers to your website address. Using a business domain account gives people the impression that you take your business seriously and have set up a dedicated communication channel to serve your customers.
A professional email makes it easy for customers to look up your company and your website for more information. This also contributes heavily to reassuring them that you are a legitimate and established business, and engenders trust. It's a great marketing asset too – any email you send, or any time you leave your contact details with someone, you're also giving them an easy link to your website. Furthermore, a branded email address is also easier for you to manage as the business owner. You are able to create new accounts for employees or new positions or based on the intended purpose or department within a matter of minutes. You are also able to manage any existing emails under your business and delete any inactive accounts. It also aids in the branding of your company. If you are planning to expand your business and reach more clients, you need to be using a customized professional email address. Custom emails also help when you have a disgruntled employee. Instead of giving employees access to your Gmail account, or having the employee create their own Gmail account to communicate with your clients, which can turn bad real quick if that employee leaves on bad terms, custom emails put the control in your hands.
There are free email suppliers that you can utilize and create an email account within seconds – Gmail, Hotmail, and Yahoo, just to name a few. But, did you know that using a free email address as a professional will make you appear unprofessional or a fly-by-night business? Using a free email account for business looks awful. That's common knowledge. A business owner who opts for a generic email address misses a huge opportunity. While they may include their business name in the address, that "@gmail.com" at the end will seem bush-league and be a turn-off to potential clients. Since anyone can sign up for a free email address quickly and easily, they are frequently used by spammers, and as a result are often viewed with suspicion and more than often end up in the trash folder and hence a missed business opportunity to connect with prospective customers, hence this is why having a professional email address connected to your own domain is such a trust marker. A professional email address reduces the risk of your business emails bouncing or being sent straight to the email trash can.
" A business domain email address lets people know you have an established operation that you take seriously. "