Just like a car, your computer needs to be regularly maintained to run properly. Regular PC maintenance will greatly extend the lifespan of the device & will keep you safer while browsing online.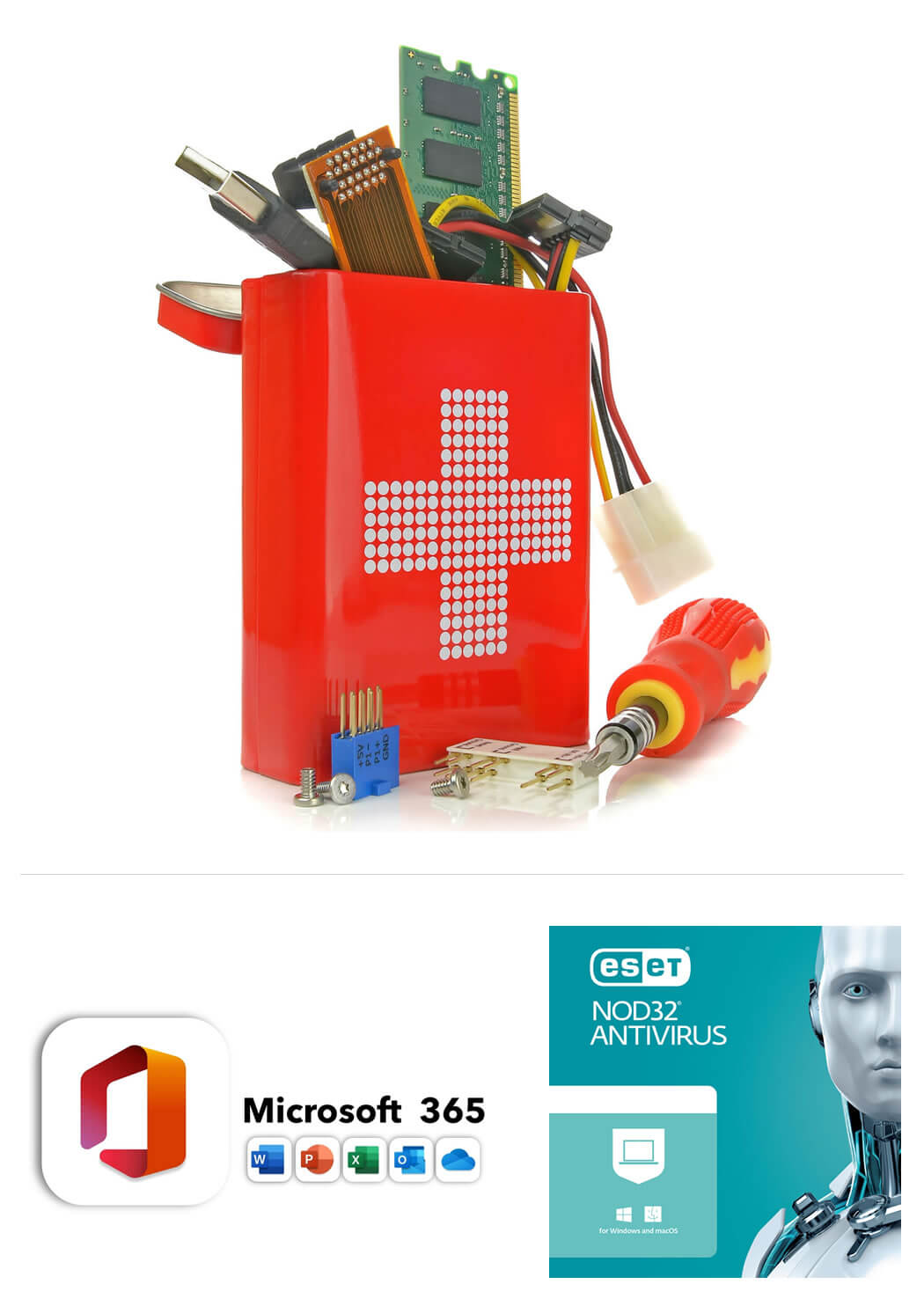 Computers are not meant to be endured but to be enjoyed! Businesses and home users depend on computers in increasing ways every day. Even a minor computer problem can disrupt our digital life and hamper business activities. This is where our computer technicians come in to ensure you are up and running in no time! CyberDigitech is your trusted ally in making sure your beloved laptop or desktop runs at full throttle, well configured and optimised as you go about your day to day PC tasks. Your home and business computers require constant updating and tune-ups. This regular maintenance will not only enhance the working speed of your computer, but it will also increase its lifetime. As such, we keep your computers and laptops in tip-top condition through hard drive defragmentation, file cleanups, upgrading and installing new windows or updating software programs and general inspections.
We provide complete (software and hardware) technical support for your brand-new or existing laptops, desktops or servers that need full Windows installations/reinstallations, we make sure your machines have the latest drivers, firmware and bios updates and we configure all the basic software utilities required to seamlessly begin PC usage for the absolute beginner all the way up to the seasoned professional. Services are offered to individuals and local small businesses all the way to large enterprises with full-time ICT needs such as server configurations.
Is your computer aging and in need of more storage or memory? Are you itching to get the latest hard drive, graphics card, or getting a screen upgrade for your machine? CyberDigitech offers Computer Hardware Installation, just pick what parts you'd like upgraded, bring your machine into any of our locations, and an expert technician can install all of your new parts for you! Our PC Repair Services are available for all kinds of personal computer systems including Desktops, Laptops, All-in-One Computers, and Workstations for all leading IT brands like Acer, Apple, Asus, Dell, HP, IBM, Lenovo, Microsoft, Samsung and Toshiba, whether they were purchased at CyberDigitech or elsewhere. Our technicians are certified across more than a dozen different brands and with our 10+ years of doing business, we've seen just about every problem there is.
Computer programs running slowly or constantly freezing? Seeing unwanted ads and pop-up windows every step of the way in your PC navigation? Your device may be infected with viruses or spyware.
Malicious software – known as malware – is code that can harm your computers and laptops, and the data on them. Your devices can become infected by accidentally downloading malware that's in an attachment linked to a dubious email, or hidden on a USB drive, or even by simply visiting a dodgy website. Once it's on your computer or laptop, malware can greatly slow down/freeze your PC, steal your data and additionally encrypt it so you can't access it, or even erase it completely. For this reason it's important that you always use antivirus software, and keep it up to date to protect your data and devices and ultimately secure your corporate systems.
We have the expertise to get things running cleanly again. Is your computer not powering on or working correctly? It can be difficult to determine what is going wrong. Our team of PC Technicians have the capability to provide efficient and economical solutions for all kinds of hardware issues faced with computers such as power or charging issue, broken screen, broken casing or hinges, motherboard replacement, keyboard issue, or Wi-Fi connectivity issue.
Our customers will always receive one-on-one personal attention at a very affordable price and we make sure they have the most appropriate combinations of hardware, OS, networking, backup systems, and software. We emphasize due diligence on data backups and data security as these are becoming higher priorities for all our clients as more and more daily records are stored electronically.
" Rest assured we enhance your business uptime and efficiency through expert support when you need it. "