It's crucial for networks to be thoroughly and properly set up, secured and monitored to fully preserve privacy and corporate integrity.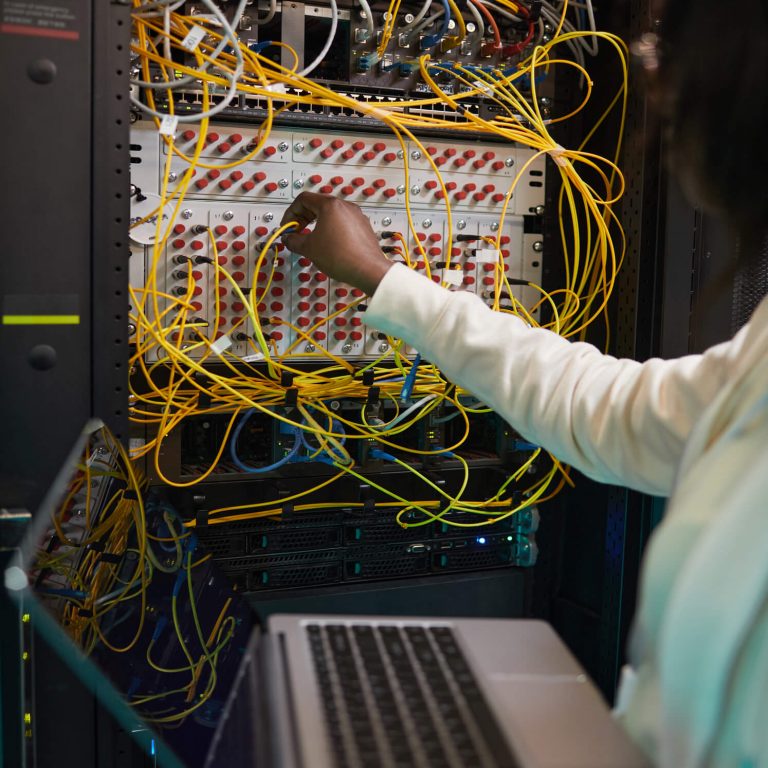 Computer Networking & Security
For information communication technology to work, data must flow smoothly and securely. Networking and security are tightly bound together in modern IT ecosystems. CyberDigitech has years of expertise in managing both. We deliver network security services to the customers to protect your proprietary information from attack. As the fabric supporting your IT ecosystem, your network must be flexible, functional, and future proof. Our technology experts work with your business to design high-performance wired and wireless network infrastructures that won't let you down.
Our consultants and industry partners have a range of tools and techniques that will protect your sensitive company information as it flows across your local area network and beyond. We can provide next-generation switching technologies to maintain application performance along with network services that let you access those applications securely from anywhere. If you are going to invest anywhere in technology, start here.
Need Wi-Fi or a centralised computer network installed at your new or existing office or home? Or maybe your current internet and streaming services are running slowly? We can diagnose issues, extend your network range and do what's necessary to give you a faster wireless network.